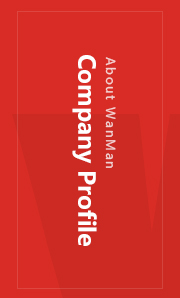 Vanman Industrial (Shanghai) Co., Ltd.
Vanman is a company specializing in the trading and sales of lighting and ventilation systems, fire smoke extraction systems, rainproof louver systems, and sunblind systems. It has long been committed to bringing internationally advanced building products and building energy-saving technologies to China. With the extensive use of energy-saving and environmentally friendly products in construction, we have become the first choice for the domestic market. We provide a complete solution for building envelope systems to meet the different needs of different projects with international, high-performance product requirements.
In order to better serve the needs of the market, Vanman and Kingspan-STG., The international giants in the field of smoke exhaust, ventilation and system control, have joined forces to bring their advanced professional technology concepts and high-quality products to the domestic market. Domestic product technology in the field of smoke exhaust, ventilation and system control has reached new heights.
German STG-BEIRIRCH belongs to the Kingspan Group, headquartered in Ireland, with sales of more than 1 billion euros in 2018, more than 11,000 employees worldwide and serving more than 60 countries and regions. STG is one of Kingspan Group's fifth largest business units Light + Air, STG's core products: window opening system, smoke pressure push system SPS, smoke exhaust and controlled natural ventilation system SHE, LON-BUS intelligent bus control system Global leadership. STG is a leader in sustainable building products, creating more reliable building products and smarter building control systems.
Read More
Vanman is committed to the building's natural ventilation, natural lighting, natural exhaust smoke and other comprehensive solutions to help customers achieve intelligent control of the building.